At the inaugural Asia Leaders Summit in Singapore, nine fundraising startups from Southeast Asia took the stage to present to a roomful of tech C-suites and investors about their goals and progress. One common trait about these startups is that they've gotten traction of some sort, and are set to see substantial growth this year.
1. Appota – Vietnam
Appota is a mobile content distribution platform for developers and game publishers in emerging countries. It has an SDK and API to integrate features like user authentication, e-wallets, and mobile ads.
While it can't publicly disclose revenue figures, we can say that its most recent monthly revenue number is equivalent to what it was earning in a quarter last year. It has completed a Series B round, and is raising its Series C.

2. Coda Payments – Singapore
Coda Payments gives customers an easy way to buy stuff online using their pre- and post-paid mobile accounts. It helps mobile operators better monetize through direct billing. The company has partnered with 45 online publishers and telcos in Southeast Asia in the past year (contact on Techlist).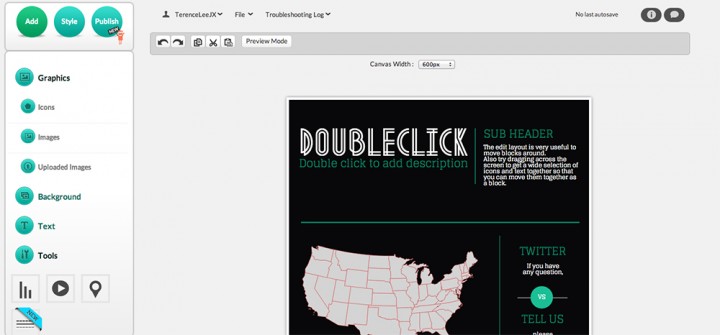 Piktochart is a freemium web tool for users to easily create infographics using a drag-and-drop interface. It is approaching the 800,000 registered user mark, and while it can't publicly disclose revenue figures, we can say that it is monetizing rather healthily. It currently has a team of 20, and is aiming to raise US$1 million to US$2 million for its next round (contact on Techlist).
Playbasis is a gamification startup that enables companies to use rewards and social games as a means to engage employees and customers. The company has secured Samsung, Playboy, Accenture, Canon and others as paying customers since it was founded in 2012 (contact on Techlist).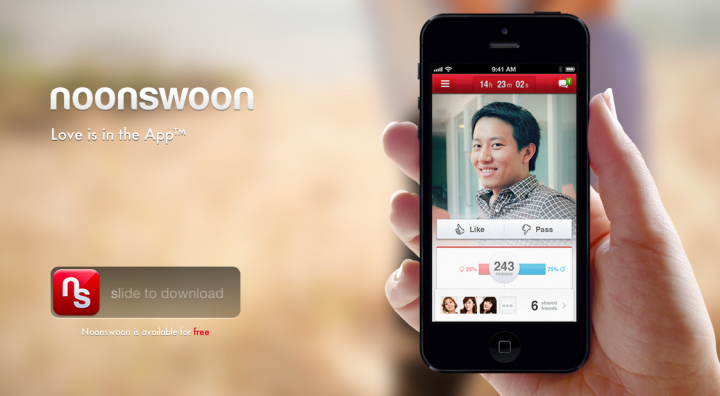 Noonswoon is an online dating app that introduces singles to at least one match a day, at precisely noon. The app currently has over 30,000 registered users (contact on Techlist).
6. iMoney – Malaysia
iMoney is a free-to-use personal finance website that helps users compare loans, credit cards, and other banking services. Founded in April 2012, the company has made a low six-figures in annual revenue, and is aiming to hit US$1.6 million this year. It has a working relationship with a majority of Malaysia's banks (contact on Techlist).
7. Burufly – Indonesia
Burufly is a meta travel search site with a focus on user-generated and original travel-related content. The site has 950,000 registered users (it did not disclose active figures), with 20,000 reviewers sharing about 85,000 places. A total of 170,000 questions and comments were asked on the site. According toSimilarWeb, it is the second most visited travel site in Indonesia.
8. Qraved – Indonesia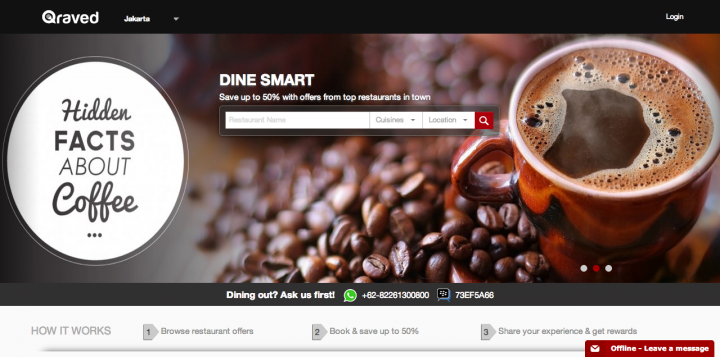 Qraved is a social food network that enables users to share photos of their favorite dishes from restaurants with one another. The service also has a restaurant booking feature where users can instantly reserve a table at a specific time.
Within five months of launch, the site has over 1,700 restaurants available for booking. 92 percent of restaurants converted from free trial to paying users. Over 10,000 reservations have already been made, with 24 percent of diners who have booked once returning to reserve a table again.
9. Kalibrr – Philippines
Kalibrr is a platform to match job seekers with employers. For job seekers, the site functions as an online training tool that allows them to qualify for jobs that are listed there. For employers, the platform is a service that assesses and trains prospective employees.
Tech in Asia