On June 26th, 2019 in Hanoi, Appota Group, a digital entertainment company, continues its market reports by presenting a publication called "Vietnam Mobile Marketing and Game 2019". This is a series of reports that aims to bring the latest information regarding the state of mobile advertising and games in Vietnam.
The report by Appota provides the following information:
– The Overview of the Mobile Marketing Market
– The State of the Mobile Game Market
– Consumer Behaviors and Trends
In the second quarter of 2019, the population of Vietnam reached 97 million people, of which more than 51 million people used mobile devices for accessing social networks, entertainment, and playing games every day. Most smartphone models in Vietnam are Android devices that account for 55.10% of the total, while iOS devices hold the second biggest market share with 41.62%.
The growth in quantity and quality of 4G services together with the expectation of the 5G network has created a solid foundation for the digital content industry, quickly putting Vietnam on the path to becoming a digital country in the area.
Furthermore, the stable development of Vietnam's economy from 2010 to 2018 has allowed confidence for brands to continue investing in the market. In 2018, Vietnam achieved the highest GDP growth rate in nearly a decade, followed by a high consumer confidence index. Thus the consumer is willing to spend more money on entertainment services, especially digital content.
Advertising spending on mobile devices has increased sharply, accounting for nearly 80% of the total spend on digital advertising.
According to the report, the Vietnamese are the most patient consumers in the SEA region with an average acceptable video advertisement watch time of 19s, while the figures for other countries only last 8-9s. Users are always ready to watch short video ads to receive in-app or game rewards, and this is a great opportunity for advertisers to communicate with Vietnamese consumers.
In addition, Vietnam is among the top 10 countries with the highest downloads of mobile apps and games in the world, and the lowest advertising costs per installation (CPI) in the region. Specifically, average CPI in Vietnam are US$0.25 on iOS devices and US$0.10 on Android devices.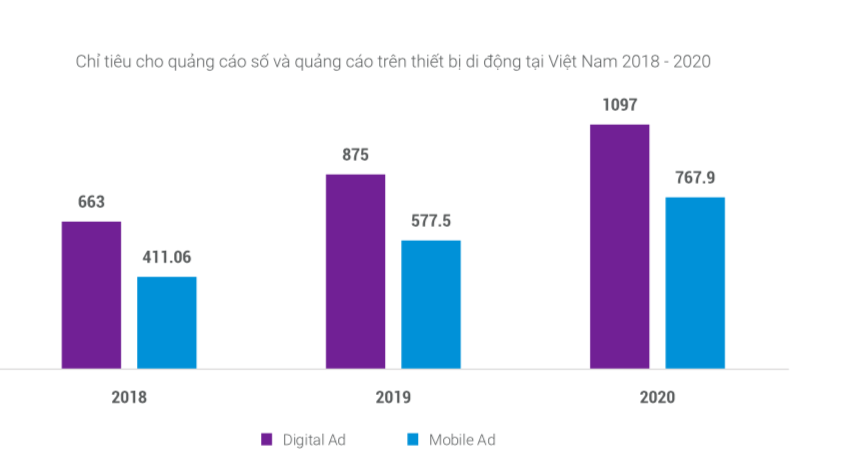 Figure 1: The Digital Advertising and Mobile Advertising Spending in Vietnam, 2018 – 2020, in million USD
It has been the strong growth of mobile devices that have created a solid foundation for the advertising market and applications on mobile platforms in Vietnam. In 2018, spending on digital advertising reached US$663 million, of which mobile advertising accounted for more than 62%. Digital advertising is expected to continue its growth and reach more than 1 billion USD in 2020, and advertising on mobile devices will also contribute significantly, accounting for nearly 80% of total digital advertising spending.
In the coming years, social networks will certainly dominate the digital advertising market, due to high traffic volumes with more than 45 million users on different platforms such as Facebook, Zalo, Instagram, etc. Video ads continue to shine in the digital advertising market with a strong growth rate, increasing 84% from 2017 to 2018. And spending on video ads will continue its rapid increase by an estimated 40-60% per year in the next 5 years.
On the other hand, ads on search engines will slow down because Vietnamese people tend to avoid accessing sites that are marked with ads. In the future, the market share of this type of advertising will decline, giving way to other types of advertising.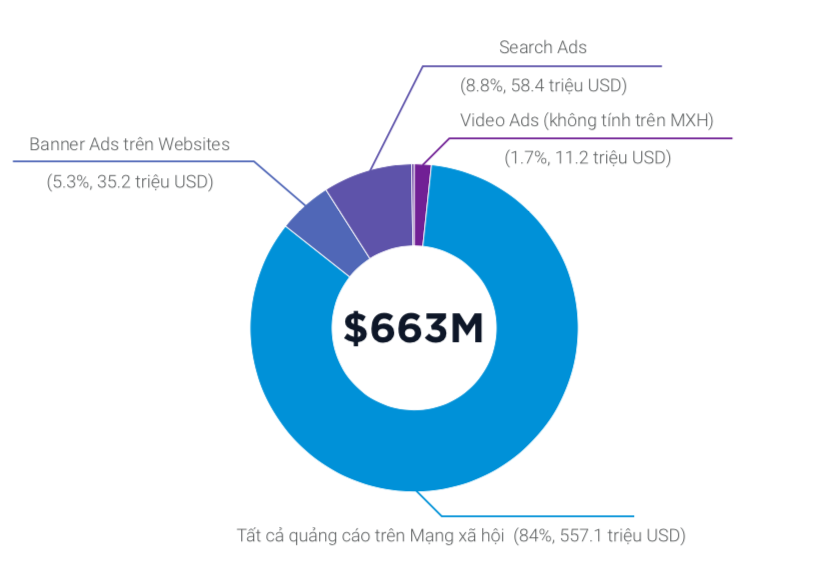 Figure 2: The share of digital advertising spend by media type in Vietnam by the end of 2018
Generation Z will dominate the market in the future
This is the generation that was born and raised in the glorious era of the Internet. They are fascinated by the creativity and challenges of mobile gaming content—74% of them play games on the phone at least twice a day, with each session lasting from 60 to 90 minutes.
Generation Z does not only enjoy the content but also like to create content themselves. They create new trends by sharing and commenting on products that satisfy their entertainment and desires with friends. However, Gen Z also hates being attacked and invaded by online advertisements—as such, 53% will close ads as soon as they appear.
In the next 5 years, around 14 million people of Generation Z will enter the working age and become a major consumer group in the market. This will also be the generation that influences decisions like shopping, traveling, and the use of other services for their families, as they will have the ability to search and verify information via the Internet. Therefore, brands need to understand the psychology of Gen Z to create advertising content that can bring them closer and more intimate with these young consumers.
Vietnamese people spend over 400,000 hours every day watching gaming live streams.
In recent years, especially in 2018, there has been an explosion in the number of people playing and watching eSports games thanks to the rapid development of the new live stream industry. This form of entertainment has attracted millions of viewers to follow and interact with their favorite streamers and continues to attract even more people.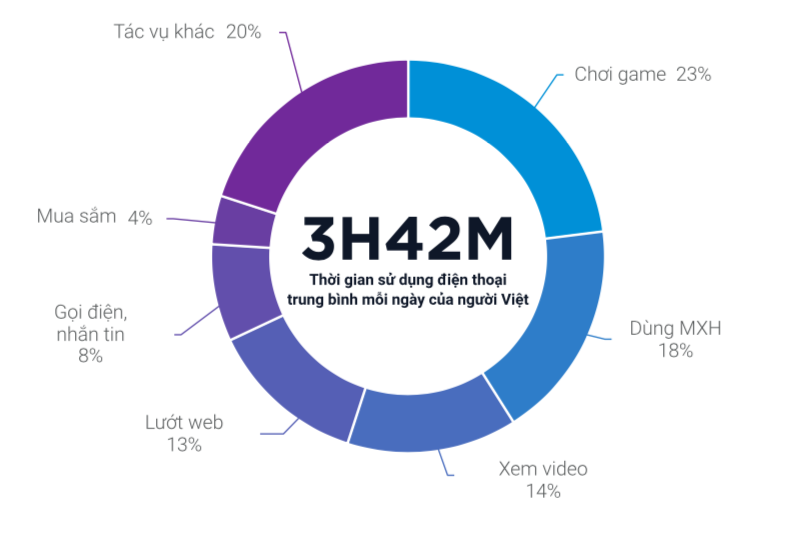 Figure 3: Average time spent on mobile phones per day by the Vietnamese
Specifically, the average number of live stream game watch time in Vietnam for the first half of 2019 was 402,000 hours per day, with mobile devices accounting for 61%. This figure places Vietnamese people in the number 1 spot on Facebook and among the top on YouTube for total watch time for live stream games.
These will be important interactive channels between brands and consumers—spending on advertising for online platforms with gaming streamers and KOLs will likely bring great results for brands.
Introducing Appota
Appota is the pioneer in providing the platform and content solutions for the digital entertainment industry in Vietnam. With an ecosystem of more than 50 million users, the company is one of Google's largest partners in the mobile advertising business and at the same time cooperates strategically with Facebook to build and own the No.1 Gaming Creator multi-channel network in Vietnam.
Appota regularly publishes reports on user behavior, as well as market reports on mobile applications, eSports, and more, in order to provide up-to-date and objective information for related businesses and individuals.
For more information, please contact:
Ms. Nguyễn Vân
Mobile: +84 969518338
Email: vannt@appota.com
Website: http://appota.com
Comments
comments